Principal/Senior Financial Economist Position at the Federal Reserve Bank of Philadelphia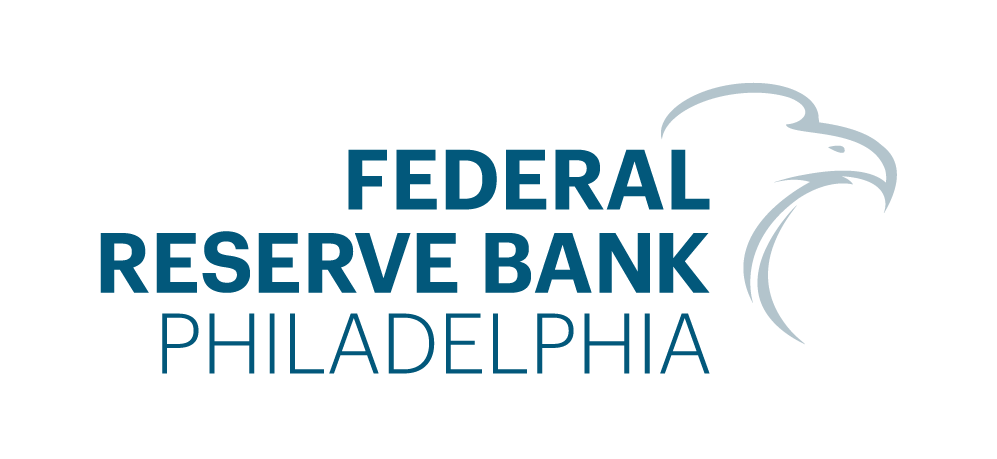 Principal/Senior Financial Economist Position at the Federal Reserve Bank of Philadelphia
The Federal Reserve Bank of Philadelphia is seeking to fill a Principal Financial Economist or Senior Financial Economist position in the Risk Assessment, Data Analysis and Research (RADAR) group of the Supervision, Regulation, and Credit (SRC) Department.
RADAR provides leadership and expertise to the Federal Reserve System on the supervision and regulation of large banking organizations in the areas of retail credit risk and fixed income, with particular emphasis on quantitative risk analysis. RADAR is the leader in several important System initiatives, such as the stress testing exercises Dodd Frank Stress Test (DFAST) and Comprehensive Capital Assessment and Review (CCAR), the Term Asset Backed Securities Loan Facility (TALF) and the Municipal Liquidity Facility (MLF). RADAR also manages the largest collection anywhere of data on U.S. consumer finance and securities markets. The ideal candidate will have the opportunity to develop his/her own research agenda on consumer credit and markets, fixed income securities, lending and bank risks, and regulatory policies pertaining to these matters. This individual will also serve as a subject matter expert in these areas and participate in Department efforts to exert leadership in the supervisory community. 
Applicants with a background in areas such as applied econometrics, applied micro, credit risk, household finance, fixed income, real estate economics, financial institutions, banking supervision are preferred. The ideal applicants will have a completed PhD or a firm expectation of defending their PhD by summer 2023.
This position requires access to confidential supervisory information and/or FOMC information, which is limited to "Protected Individuals" as defined in the U.S. federal immigration law. Protected Individuals include, but are not limited to, U.S. citizens, U.S. nationals, and U.S. permanent residents who either are not yet eligible to apply for naturalization or who have applied for naturalization within the requisite timeframe. Candidates who are not U.S. citizens or U.S. permanent residents may be eligible for the information access required for this position and sponsorship for a work visa, and subsequently for permanent residence, if they sign a declaration of intent to become a permanent resident and a U.S. citizen and meet other eligibility requirements.   In addition, all candidates must undergo an applicable background check and comply with all applicable information handling rules, and all non-U.S. citizens must sign a declaration of intent to become a U.S. citizen and pursue a path to citizenship.
To be considered for the position, please submit a resume and cover letter.
About the Federal Reserve Bank of Philadelphia:
The Federal Reserve Bank of Philadelphia is one of the 12 regional Reserve Banks that, together with the Board of Governors in Washington, D.C., make up the Federal Reserve System. It helps formulate and implement monetary policy, supervises banks and bank and savings and loan holding companies, and provides financial services to depository institutions and the federal government. The Federal Reserve Bank of Philadelphia serves eastern and central Pennsylvania, southern New Jersey, and Delaware.
Background investigations including drug testing are required for all new hires as a condition of employment, after the job offer is made.   Employment may not begin until the Bank accepts the results of the background investigation.
To Apply:
Go to Federal Reserve System Careers (myworkdayjobs.com).
We offer a great benefits package that features:
Medical (4 options), Prescription, Dental (3 options), and Vision Insurance
401k/Thrift Plan with generous employer match
Employer-funded Pension Plan
Paid Vacation/Sick Time& Holidays
Monthly Commuter Allowance
Flexible Spending Accounts and Healthcare Spending Accounts
Flexible Work Schedule available in most departments
Tuition Reimbursement
Parental Leave
Onsite 24/7 Fitness Center including training classes, Peloton bikes and locker room / shower facilities
Onsite Cafeteria and Coffee Shop
Additional convenience benefits, discounts and more…
The Federal Reserve Bank of Philadelphia believes that diversity and inclusion among our employees is essential to our success as an organization, and we want to recruit, develop and retain the most accomplished people from a diverse candidate pool. To support a workplace culture of belonging, we offer seven employee resource groups (ERGs) and a 100 percent rating on the Human Rights Campaign (HRC) Corporate Equality Index. The Federal Reserve Bank of Philadelphia is proud to be an equal opportunity workplace.
Share this post: