Dr. Tom Springer Memorial Luncheon
Dr. Tom Springer Memorial Luncheon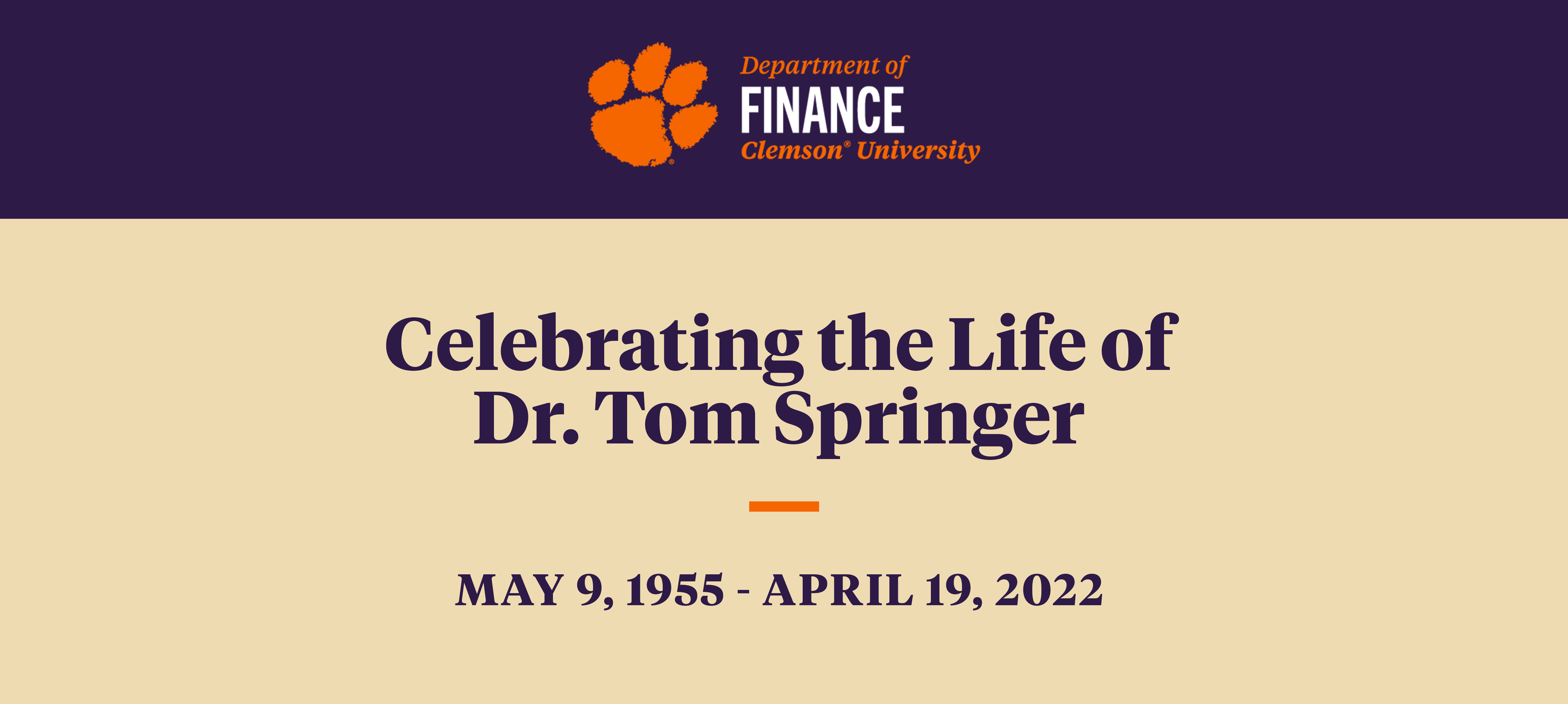 On Behalf of the Department of Finance - Dr. Tom Springer Memorial Luncheon
Dr. Tom Springer (May 9, 1955 – April 19, 2022), a longtime real estate scholar, passed away unexpectedly last Spring. Join us for a luncheon to share your favorite memories and stories, to laugh, and to remember a wonderful person who is greatly missed.
Luncheon: Friday, March 10, 2023, 11:00 am – 1:00 pm, Phyfer Auditorium, 225 Walter T. Cox Blvd, Clemson, SC 29634 (RSVP here)
In honor of Dr. Springer's legacy, the Tom Springer Real Estate Excellence Award is being established. This award will be given to the top student specializing in Real Estate. It is our hope to announce the first student recipient of this award during the celebration.  If you would like to honor Dr. Springer's memory via donation to this commemorative award, you may do so at the link below.

Share this post: